SoccerStyle. The MAGAZINE.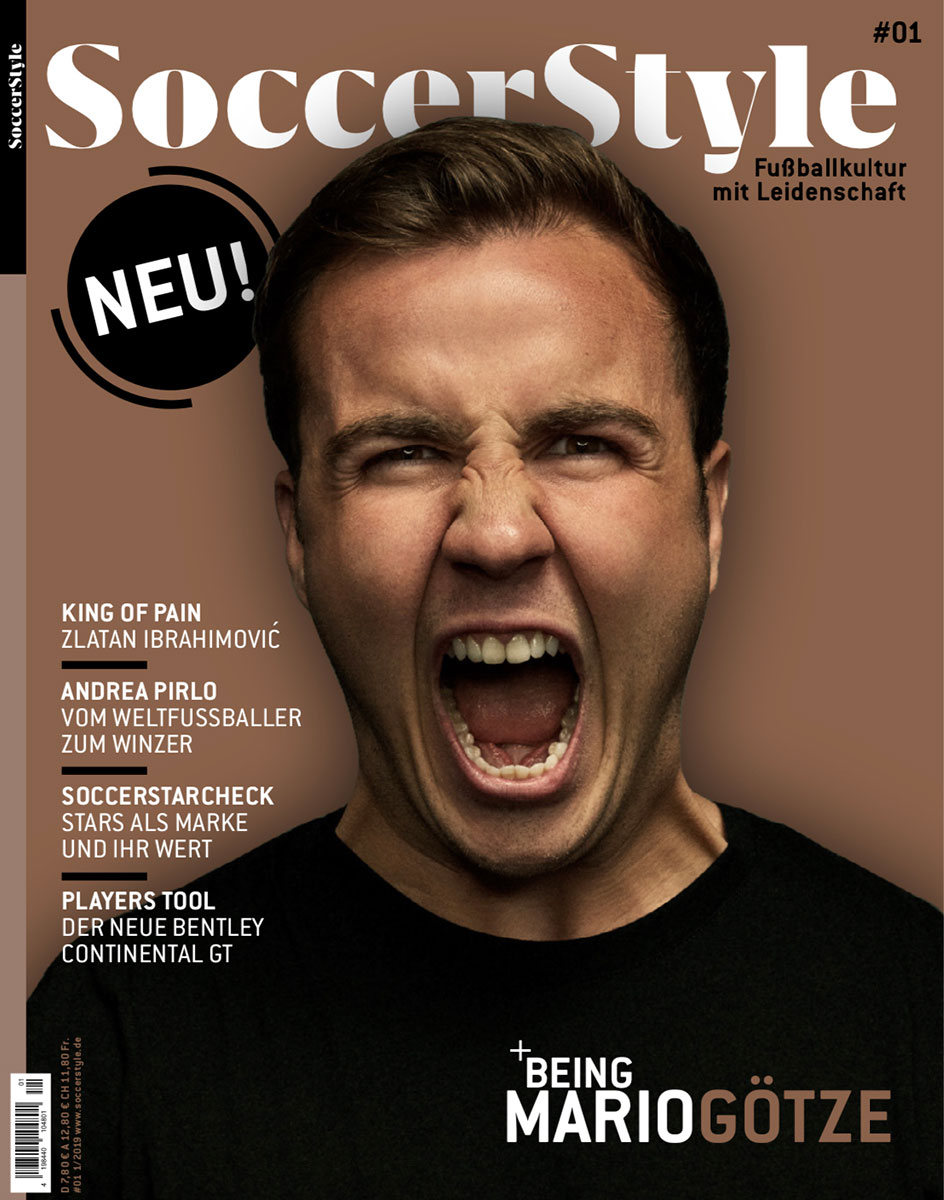 The best stories are written by life. This is especially true when it comes to our loved one: football. That's the idea of SoccerStyle. SoccerStyle stands for a different coverage of the most beautiful incidental in the world. The focus is not only on the results, but also on the people who create them. The players, the coaches, the fans, the counselors, the masseurs, the equipment managers and outfitters, the sponsors and the players' wives. We tell the stories that made history. To laugh, to cry, to think about them. Always authentic, always close.
SoccerStyle combines two topics that simply belong together: football and lifestyle. Today, players are influencers more than ever – their haircuts and outfits influence fashion, their Facebook and Instagram accounts have as many followers as the ones of pop stars. SoccerStyle impresses with its high quality content, graphical adaptation of the guiding principle as well as targeted, credible storytelling.
The magazine is a joint venture of ATFootball GmbH and OCEAN.GLOBAL GmbH & Co. KG. In the course of this, ATFootball introduces with Markus Kurz concentrated football and network know-how as well as with Dennis Aogo, all-rounder of VfB Stuttgart, a reference to the scene of active professionals. The production has been executed by OCEAN.GLOBAL and marketing by CEO Alexander Lehmann.
Facts:
SoccerStyle magazine with over 190 pages
approx. 50,000 copies
4 x a year Launch 2019
Target group: professional footballers and their immediate environment